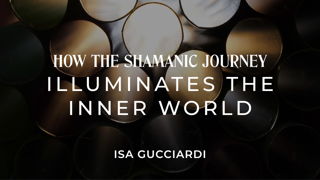 As people are met exactly where they need to be met and as shamanic and energy medicine processes of healing are applied to inner experience, misconception and disorganized thinking are dispelled. Through this inner guidance, the coherence of the natural world is brought to bear on the way that people understand themselves and create their everyday reality. This talk explores the role of the shamanic journey in traditional contexts and works experientially to understand how it can be adapted into the modern therapeutic setting to transform inner experience.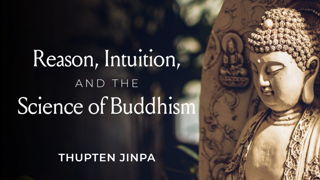 Acclaimed Buddhist scholar, author, and principal translator for H.H. the Dalai Lama, Thupten Jinpa, Ph.D., sits down for an in-depth interview with Laura Chandler (Foundation of the Sacred Stream and Sacred Stream Radio Podcast). In this engaging conversation, they cover a wide range of topics, including the relationship between science and consciousness. Jinpa offers his thoughts on the ways Tibetan Buddhism is evolving, how it addresses issues like gender equality, and the places it is having a positive impact on individuals and modern society as a whole.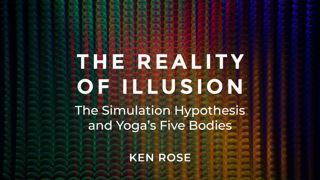 The Reality of Illusion: The Simulation Hypothesis
with Kenneth Rose
How the Shamanic Journey Illuminates the Inner World
with Isa Gucciardi
At the point where the visionary yoga-based cosmologies of Hinduism and Buddhism converge with AI, quantum physics, and digital gaming, the Simulation Hypothesis claims that we live in a vast and realistic video game without knowing it! Multiple philosophies and religions have taught that reality is not what it appears to our senses and mind. This talk unfolds the Five Coverings meditation practice from the Upaniṣads, which demonstrates how we construct and how we can dismantle the main lenses that conceal our inborn standpoint of natural enlightenment.
Reason, Intuition, and the
Science of Buddhism
with Thupten Jinpa